About us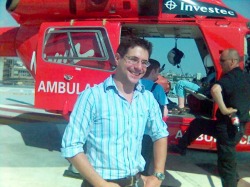 Mindzone Media was established in 2007 by Dr. Howard Fine, Consultant Clinical Psychologist. As well as working in private practice, Dr. Fine is a co-founder of Recolo UK Ltd offering expert, high quality and effective community neuropsychological rehabilitation to children and their families. Dr. Howard Fine had worked as the Lead Paediatric Neuropsychologist at the Royal London Hospital where he worked for 6 years delivering highly specialised paediatric neurorehabilitation in an acute setting and specialist child neuropsychological consultation services for clinicians working in the London boroughs of Tower Hamlets, Hackney and Newham. He is a member of the Foreign & Commonwealth Office / British Red Cross Emergency Trauma Support Team, responding to international disasters involving British citizens. Dr. Howard Fine sits on the Clinical Advisory Group for the National Trauma Networks, advising on policy and service provision for frontline trauma services. He is also a sessional lecturer at Birkbeck College, University of London, as well as a visiting lecturer at the University of East London, University of Surrey, Royal Holloway University of London, and the Institute of Child Health.
---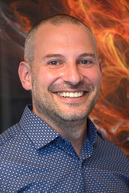 Dr. Robin Bennett, Clinical Psychologist, works in both the NHS and independent practice. He has been an Associate with Mindzone Media for 7 years. In addition, he lectures regularly at several London university MSc and Doctoral courses, national conferences and also trains mental health clinicians internationally. As well as delivering psychological assessments and support to contributors, Dr. Robin Bennett has also provided expert opinion during live interviews for LBC and BBC News.
---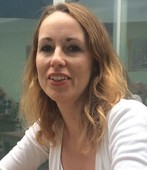 Dr. Susanna Waern, Clinical Psychologist, has several years experience of working in the NHS and in private practice. She provides direct clinical work with children, adults and families and also works in other capacities, such as standardising new neuropsychological assessment tools, and providing consultation and supervision for health professionals. Dr. Waern is a regular lecturer on MSc and BSc courses at a number of Universities around London and is a popular presenter at conferences and study days. She is committed to her local community and provides honorary consultation services to a charity providing therapy and support for young people.


---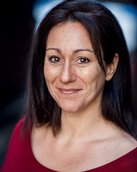 Dr. Anna Colton, Clinical Psychologist, has particular experience and expertise working with children starring on the West End Stage. After ten years working in the NHS and private practice specialising in children and adolescents with eating disorders and self-harm, Anna retrained as an actress, graduating from Drama Studio London in 2011. Anna now combines these two careers with her West End theatre work. She has worked with numerous production companies, advising them and their creative teams on managing and getting the most out of their stars and providing therapy and support to the children and their families. Anna also conducts assessments and devises therapeutic interventions for stage fright, performance anxiety and other such difficulties. In her private practice she specialises in child and adolescent work and particularly eating disorders, self-harm, as well as child, adolescent and adult mental health. Anna also appears on TV and radio, both live and pre-recorded. She has regularly appeared on ITV's This Morning and LBC radio.
---
---